"It's not often you meet a 17-year old like Nick Grassie. He's a high school senior, and he's spending his free time building beds in order to help siblings entering the state foster care program stay together."1 Having been part of a broken and displaced home himself, his mission to build beds is quite personal.
Born in Clovis, New Mexico, Nick spent his early years living with his mother and sister. At age 9, however, his life changed forever. "My mom went through some hard times and developed alcohol problems," he said. Staying at home with his family was no longer an option. "They had to find somewhere else for us to live. My sister knew her biological father, and was able to go and live with him. But I had nowhere and no one else to go to." Being separated from his biological mother and sister was a tremendously traumatic experience for such a young boy. Nick reflects, "The fact that I'm adopted is probably the biggest cornerstone of who I am."
After being separated from his biological mother and sister, Nick was adopted by the Grassie family of Lubbock, TX.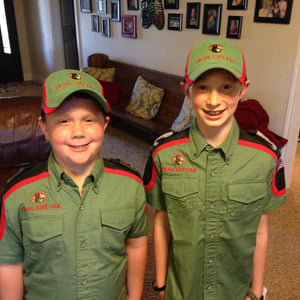 Nick recalls, "My new family was deeply passionate about the outdoors and God. My dad, Nathan, was an Eagle Scout, and scouting was part of his family growing up." Disillusioned with some of the changes he had seen with the Boy Scouts, Nathan and Nick began to look into a new, Christ-centered outdoor program called Trail Life USA. Nick continues, "My dad researched the program for a long time, and he and I met several times with other men who were interested in starting a Troop here, in Lubbock, Texas. Out of those discussions, Troop TX-0619 was born. I remember the meeting where we chose our Troop number 619. Six for the sixth book of the Bible, Joshua; 19 for chapter one verse 9. Our motto is now, Be Strong and Courageous."
Since the Troop started, Nick has served three years as a Patrol Leader and three years as a First Officer. Toward the end of his time as a First Officer, leadership principles Nick had been taught during those early years began to make sense. Nick says, "I had heard over and over through Trail Life meetings and in Church that servant leadership was the only truly effective means of leadership. On my last Summer Adventure as the First Officer, I began to understand through the example of men in my Troop that leaders do not get to take breaks, have long periods of time to enjoy themselves, or have the luxury to trust that things will get done without checking. I watched them take small breaks here and there, but I realized that to be effective, a leader cannot spend the entire afternoon sitting in a tent and playing cards with his friends. A leader has to be constantly mindful of and check on those entrusted to his leadership. He has to make sure that what needs to happen, happens. And from experience, I will tell you that it is a lot more work than it seems to make sure that everything goes smoothly and correctly. Servant leadership means giving up my time to have fun and relax with friends to make sure that everyone else can experience memories like I made during my Trail Life experience without having to stress about whether or not dinner will be ready that night."
Freedom Through Servant Leadership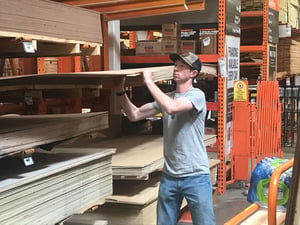 The capstone experience of the Trail Life program is the servant leadership project. As Nick pursued this project to earn the Freedom Award, his mission became clear: he would build beds for kids in the foster system. He explains, "Lack of bedding in the homes is the number one cause for separation of siblings because one of them has to move in with a different family member, or one of them gets sent to another foster home, and they can't be together anymore."
Nick's dad Nathan comments, "It is incredible to see how all of the lessons Nick had learned along the way prepared him for this experience: his adoption, his experience in leading, his passion for helping others. It has been amazing to see God at work in his life." Nick quickly agrees, "My entire Trail Life experience helped grow my relationship with my dad, taught me life lessons, and prepared me for this project. It is gratifying to realize that some kids will not have to go through or feel what I felt when I was separated from my family."
So far, Nick has built 15 beds – and he said that he hopes to continue helping people when he can.
Grassie's father, Nathan, couldn't be more proud of the person his son has become. Reflecting, he says, "Nick is one of these people who can look in and see, reflect upon what he's gone through, and use that to help other people."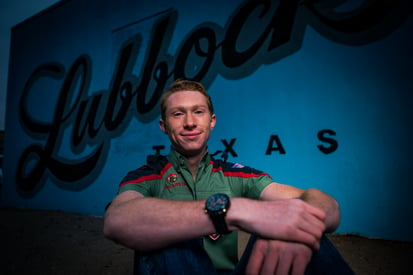 "I've learned everything I wish I could learn from the family I was raised in," said Grassie. "They've been everything to me."
Nick hopes others will be inspired by his story. He says, "There is high demand for homes for foster kids." He hopes others will catch his vision and find somewhere that they can serve and make a difference in their community.
Read the EverythingLubbock.com News Story.