Reflection Riding Arboretum and Nature Center is a beautiful 317-acre haven nestled at the base of Lookout Mountain and just minutes from nearby Chattanooga, Tennessee. For generations, local residents have enjoyed visiting the historic structures, canoeing on Lookout Creek, and exploring the 15 miles of hiking trails through its forests and glades.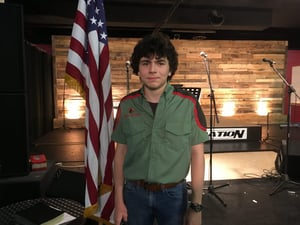 On a trip through the park, Trailmen from Trail Life Troop TN-0069 chartered at Morris Hill Baptist Church noticed a bridge on a highly used nature trail was rotting and would soon become unsafe. Troop First Officer Jon Michael Babb decided to do something about it.
Jon Michael has been a part of Trail Life USA for nearly five years and has earned the Horizon Award – a significant milestone on the Trail Life journey. It had required him to demonstrate mastery of skills by earning 25 Trail Badges and to prove his character by holding leadership roles in the Troop and performing at least 20 hours of community service each year.
The next step on the Trail Life journey for Jon Michael was to complete four approved Freedom Experiences, a Faith-building Activity, and a Servant Leadership Project to earn the Freedom Award – the highest honor in the Trail Life USA program. When he saw the condition of the bridge, Jon Michael knew what his Servant Leadership Project would be.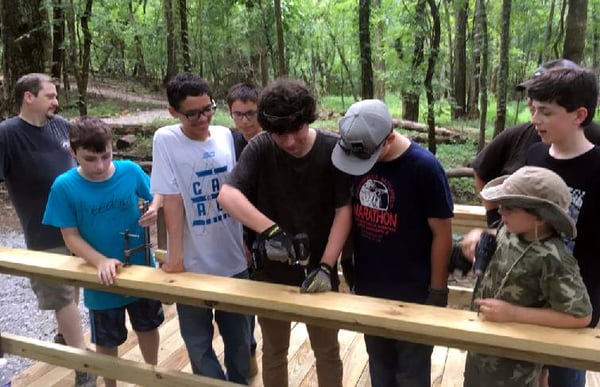 Completing the project required vision, leadership, and hard work. Jon spent over 40 hours designing the bridge, gaining approval from the park and his Troop, developing a budget, arranging for funding, purchasing supplies, and organizing a volunteer team. Once arrangements had been made, Jon led the team to remove the old bridge and construct a new one. Jon's father Steve commented, "The volunteer team all rallied around him and he had amazing turnout." Together, they spent 16 hours over two construction days digging the pilings, attaching the stringers, and completing the deck and railings.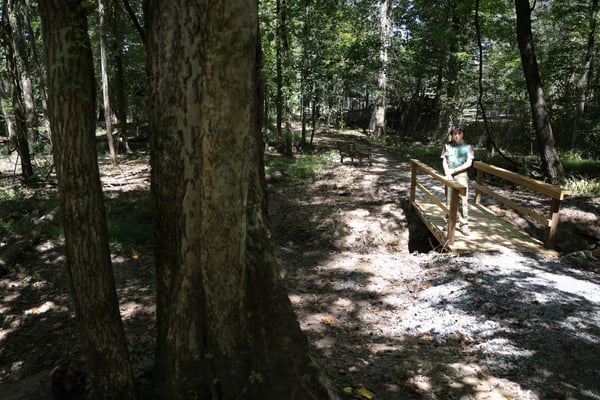 Asked about the project, Jon said, "I've learned to work with people I know and learned to teach others . . . I will benefit greatly from this in life."
Aside from the Servant Leadership Project, Jon Michael must also write several essays and go before a review board in order to receive the award. He has been a Trail Life member since 2014 and plans to be an adult leader like his father once he earns the Freedom Award.
Trail Life USA is the premier national character development organization for boys and young men. Partnering with over 750 churches in nearly 50 states, Trailmen from kindergarten through 12th grade are engaged in a Troop setting by male mentors where they are challenged to grow in character, understand their purpose, serve their community, and develop practical leadership skills to carry out the mission for which they were created.
Jon Michael says, "For all boys interested in something that's church-based and outdoorsy, Trail Life is a great opportunity to learn and teach others. . . . There's lots of camping and canoeing and lots of trips, and everyone has a great time."