"Trail Life has been one of the most influential parts of my life. . . . As a young person, you can do many 'activities,' but there were no other opportunities available to me where you can learn leadership of peers in this Christ-centered environment."
Servant Leadership
Henry Thompson reflects on his time in Trail Life and reminisces fondly about the many significant relationships he has built. He says, "Boys seem to have a special relationship with their brothers, and I found a similar relationship in my Trail Life friendships."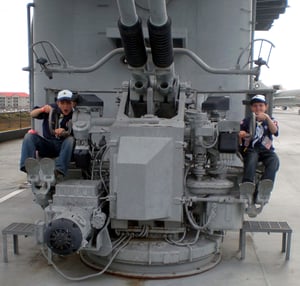 That has not always been Henry's story. "On one of my first campouts, the boy who was placed in my adirondack bunk and I couldn't have been any more different. He was quiet and reflective. I was talkative and not at all shy. We tolerated each other, but I didn't know if we were going to be friends or even get along."
After the initial friction, the relationship began to grow as each began to appreciate the other's qualities. "I remember our trip on the USS Yorktown in Charleston, SC – walking around the decks with Christian, he stopped to notice and point out things that I never would have. I began to really appreciate our differences, and I remember that as the weekend we started to become best friends."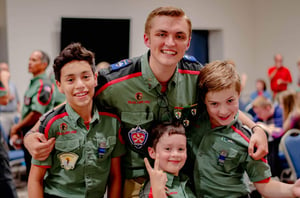 Now growing as a Trailman, Henry poured himself into every opportunity offered through his Trail Life Troop. "For the first two years, I didn't miss a single trip. I took every leadership opportunity I could, serving as Patrol Leader seven times, then as Quartermaster, Second Officer, and First Officer. I was also given opportunities to teach at seven Equip leadership trainings, and at a national training event at Camp Aiken when I was only in the 9th grade. The following year, I was the only youth to lead the Equip training for the state of North Carolina."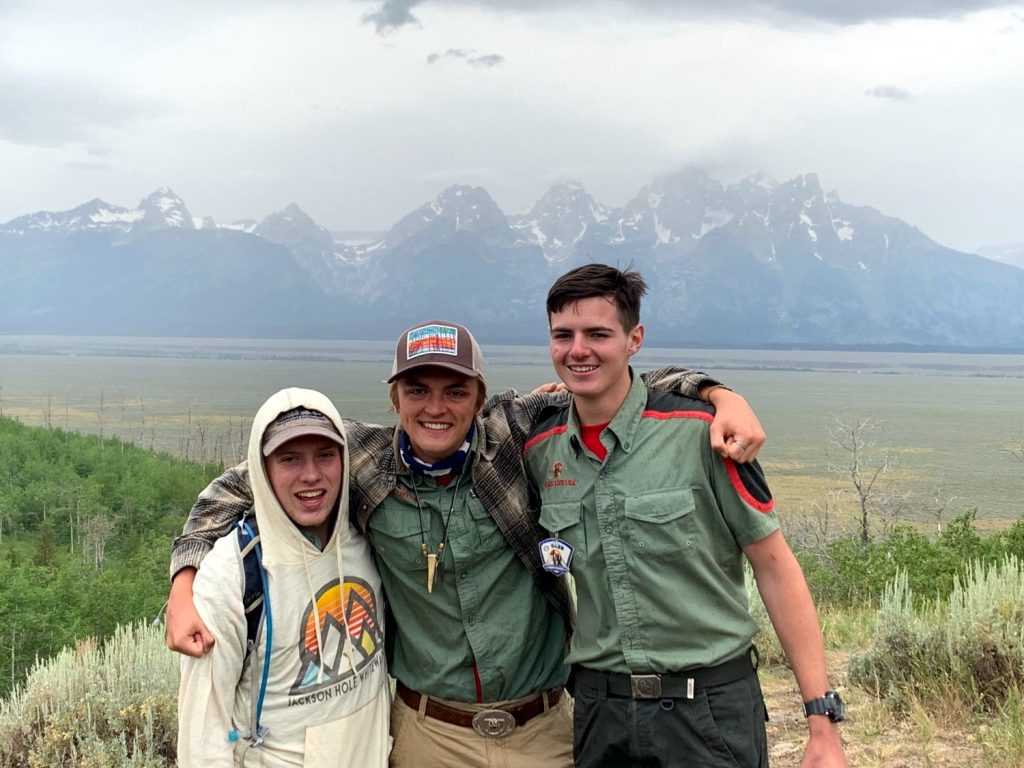 When it came time to lead a service project for the Freedom Award, Henry had matured and was ready to build a team equipped for the task. "I planned and executed the building of a playground and prayer garden at Northstar Community Church in Mint Hill, NC. As I conducted the initial fundraising, my first request was not for money, but for prayer that the Lord would provide."
"And the Lord did provide. People from the church and the community committed their time, old playground equipment, and just enough money to bring the project in at budget. The project took just over a week to complete, with volunteers working in shifts of 20 totaling about 1,000 man hours.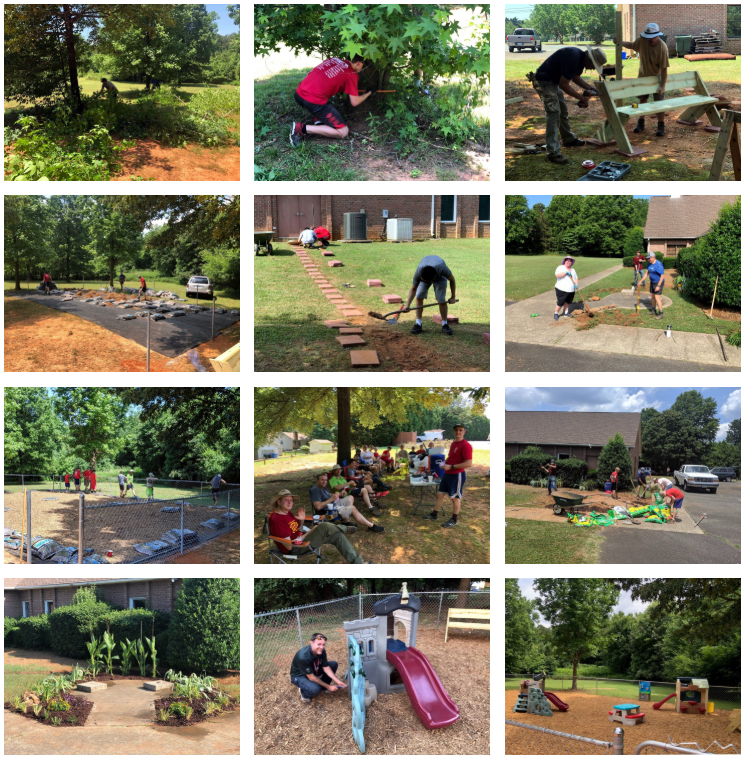 "I've learned what it means to follow Christ and serve as a leader. Although I've finished with my advancement track, I didn't walk away. I've rotated out of First Officer position as the younger Trailmen now take their places in that succession. But I currently still serve as 'Chaplain's Aid' – a created position in my Troop to recognize the potential for contribution for post-advancement Trailmen." In this position, Henry assists the Troop Chaplain with his ministry duties. Recognizing the weight of responsibility of applying God's word, he says, "It's actually been harder than being First Officer was!"
Henry is excited about what plans the Lord has for his future (now a senior in high school, he is considering a career in pediatric medicine), but he cannot help reflect on his time in Trail Life and how that has prepared him for that future:
Trail Life has been one of the most influential parts of my life, rivaled only by my commitments to church and school. Trail Life provides unique leadership opportunity. As a young person, you can do many 'activities,' but there were no other opportunities available to me where you can learn leadership of peers in this Christ-centered environment.
Servant leadership is a core value of Trail Life USA. One tool that served Henry very well during his years of growth in Trail Life was his "Leadership Notebook." In this, he noted Bible verses that offer instruction in leadership during conflict. "It became the tool I used as First Officer more than any other," he says, "and I learned that I could trust God's word as my first reference when faced with leadership challenges. I also learned that you can lead by winning popularity contests, or you can lead by doing what is right even when it's not popular."
Such a statement exemplifies Trail Life's Mission "to guide generations of courageous young men to honor God, lead with integrity, serve others, and experience outdoor adventure." Henry Thompson is one of thousands of young men who will soon model these traits as an adult and be a light in his community. He concludes, "While I am excited to have received my Freedom Award, I understand the greater reward of being a servant of Christ."
This, after all, is what Trail Life is all about.