Trail Life has welcomed seven interns for the summer of 2023! This is Trail Life's first intern class. Working at Camp Aiken in South Carolina, the interns are tasked with various projects across the departments of Trail Life including Marketing, Program Development, and Administration. The interns have an opportunity to use their skills and knowledge to advance the mission of Trail Life. The office has enjoyed having interns around and we are excited to see their completed projects.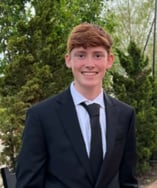 I am Jake Dodson, and I am from Houston, Texas (Troop 1:1). I received the Freedom Award last year after four years of membership in the troop. I begin my Bachelor's in Political Science at Virginia Tech this fall. At Trail Life, I have been working on projects such as inventory, assisting in preparation for future events, and implementing new technology. I plan to become an officer in the Army and then continue to Ranger school. At Camp Aiken, I have enjoyed learning about business processes. My hobbies include weight lifting, running, and Brazilian Jiu Jitsu.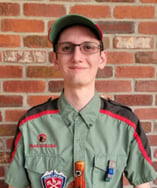 Hello! My name is Levi Durkee, and I am from Wichita, Kansas (Troop KS-0281). I have actively been involved in Trail Life since its founding in 2013. I earned my Freedom Award in 2021! Working at the Home Office has been a great opportunity to learn how to run an effective organization, work with cutting-edge technology, and gain friendships with wonderful people who love Jesus and want to serve God through this ministry. During my free time, I enjoy spending time with friends and family, participating in Bible study groups, volunteering at church, playing ultimate frisbee, and going on adventures with my Guidon patrol. I feel blessed to be one of the first Home Office interns, and I am excited to see my work benefit Trail Life for God's glory!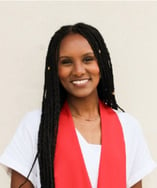 My name is Derartu Berrios, and I am excited to be an intern at Trail Life this summer! I am from central Florida, but I have also lived in Virginia and Ethiopia. I graduated with my B.A. from Liberty University this past May. After graduating in May, I spent a month in Ethiopia volunteering with an orphan care ministry. I am interested in nonprofit ministry, and Trail Life has been a wonderful experience! The staff at Camp Aiken are welcoming and great people to be around. Outside of work, I enjoy reading, listening to podcasts, and running. I plan on running a half marathon within the year and then will work towards a full marathon. I am thankful to be a part of the first intern class at Trail Life, and I look forward to seeing the program develop.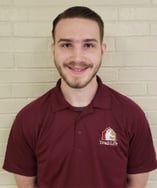 My name is Joshua Tarver. I am from Troop TX-3211 in Houston, Texas. I have been involved in Trail Life since 2016, and earned my Freedom Award in 2022. This fall, I will start my Bachelor's degree in Professional Flight at LeTourneau University in Longview, Texas. Some intern projects I am working on are taking inventory and finding a new vehicle for the Trail Life Home Office. In my free time, I enjoy reading, watching movies, folding origami, making jewelry, and practicing martial arts. I am a black belt and certified instructor in the Krav Haganah system, and I have also received my instructor certification in the Armed and Ready Civilian Defense program, a high-level concealed carry and tactics course. I am glad to be a part of the inaugural class of interns for Trail Life, and I look forward to seeing the impact of my contributions.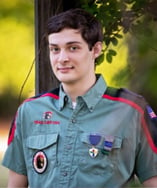 My name is Hinson Peed, and I am part of Trail Life's intern team this summer! I have been involved with the organization through the Navigator and Adventurer programs, earning my Freedom Award in July 2022. I am a rising sophomore at Hillsdale College, and I plan to major in Politics and go to law school after graduation. I hope to work in white-collar prosecution or foreign policy at the federal level. The staff at Camp Aiken has been very welcoming. I am excited to work with the Administration and Field Operations teams to help contribute to such an amazing organization!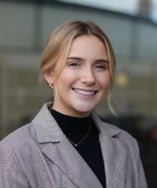 My name is Taylor Simone, and it is a blessing to be interning at Trail Life USA this summer! I am originally from Boston, MA, but I moved to Jacksonville, FL, last summer. I am a rising senior at Liberty University, pursuing a degree in Business Administration with a minor in Women's Leadership. I hope to use my business and ministry education together after graduation. I am passionate about the operations of nonprofit ministry and developing meaningful relationships with others. Working with the Trail Life staff has been a great experience, and I am excited to learn more from them throughout my time here. I appreciate being in a Christ-centered and mission-focused work environment. In my free time, I enjoy spending time outdoors, staying active, and being with the people I love. I am grateful to be part of the interns at Trail Life, and I am excited to see the program grow in the coming years.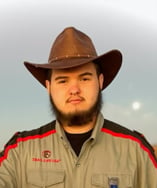 My name is Brayden Bearden, and I was born and raised in Lubbock, Texas. I have been in Trail Life since 2014. I began as a mountain Lion and I earned the Freedom Award in 2022. After earning the Freedom Award, I volunteered for Trail LIfe. I am a student at South Plains College pursuing Welding certifications. My internship work mainly involves assisting the maintenance and restoration of the Camp Aiken Office. Some of my projects include assisting in updating the electrical, mechanical, and infrastructure components of the various buildings. I also assist maintain the different hiking trails. I enjoy working with my hands, shooting guns, cooking food, and exploring the outdoors. I am excited and proud to be part of the first Trail Life internship program.