MARK HANCOCK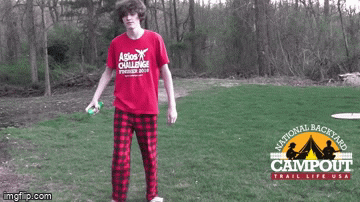 Boys adventure movement Trail Life USA (www.TrailLifeUSA.com) today announced its first-ever "National Backyard Campout" -- encouraging families to "make memories" during the COVID-19 lockdown. At a time when "outward bound" has become "homebound" for families across the nation, Trail Life USA is inviting America's families to take a break from their COVID-19 preoccupation and have a camping adventure in their own backyards April 17.
THEODORE ROOSEVELT

No one can be a good American unless he is a good citizen, and every boy ought to train himself so that as a man he will be able to do his full duty to the community …[to] act in a way that will give them a country to be proud of. No man is a good citizen unless he so acts as to show that he actually uses the Ten Commandments, and translates the Golden Rule into his life conduct–and I don't mean by this in exceptional cases under spectacular circumstances, but I mean applying the Ten Commandments and the Golden Rule in the ordinary affairs of every-day life. I hope boys will practice truth and square dealing, and courage and honesty, so that when as young men they begin to take a part not only in earning their own livelihood, but in governing the community.
MARK HANCOCK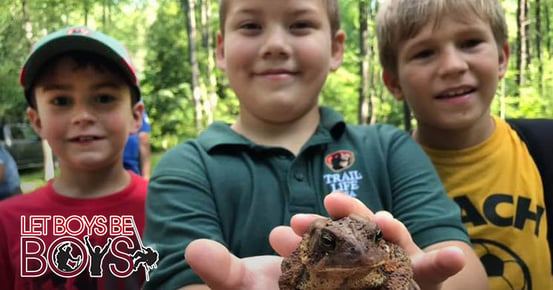 Across the country parents are scrambling to figure out how to help their children thrive during an unexpected extended school vacation. Keeping kids (especially boys) busy and engaged in a constrained setting can be a challenge. But it doesn't have to be a disaster.
GLENN T. STANTON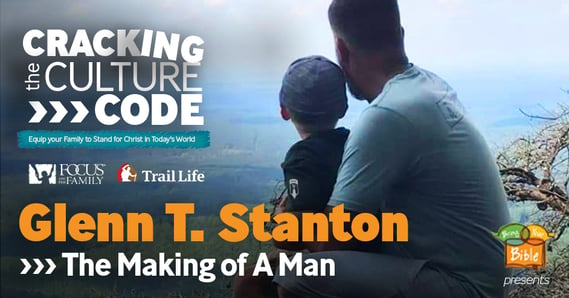 The boy's transition into manhood must be created with significant intentionality. In other words, manhood is a behavior that must be taught, and an identity that must be bestowed by a boy's family and the larger community of men—his parents, extended family and surrounding community. So, what are the character qualities that mark healthy manhood? While certainly not exhaustive or comprehensive, this list is a compilation of many of the most important, widely practiced and culturally expected qualities of manhood according to anthropologists, psychologists and sociologists who have studied the nature of manhood across diverse cultures and time.
DENNIS RAINEY
Manhood is under attack at every level.
In a culture where masculinity and toxicity are often synonymous. Where the media consistently portray men as abusers and buffoons, many boys are finding themselves

unsure about what it means to be a man - or if they should even aspire to be one.
The need for stalwart men to step up is greater than ever.
It is imperative we raise up a new generation of warriors for Christ who understand
courageous manhood.
STEPHEN ASHTON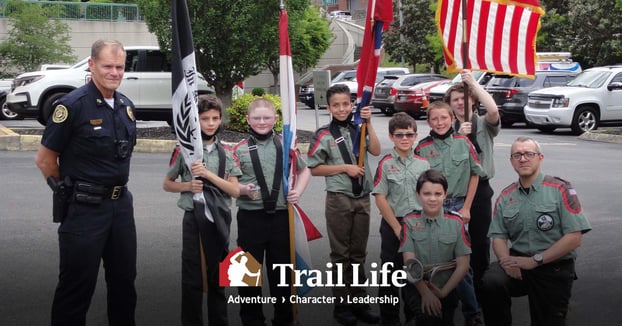 On Peace Officer Memorial Day, Trailmen from Trail Life USA Troop TN-0101 in Clarksville, TN got word that the ceremony to honor local officers had been cancelled due to Coronavirus. Without any delay, the Troop chose to conduct a wreath-laying ceremony at the Clarksville Police Department's Protector Memorial to honor Police Officers in their local community.
RYAN SANDERS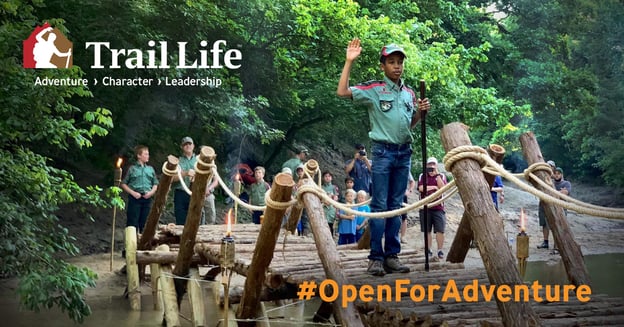 On the journey to manhood, boys need to be a part of a mission bigger than themselves. They need significant challenges. They need men who can cast vision, celebrate milestones, and help them see who they can become. In the midst of Coronavirus shut-downs and virtual meetings, a group of leaders in Trail Life Troop TX-1160 were able to help the boys in their community dream and accomplish just such a project.
STEPHEN ASHTON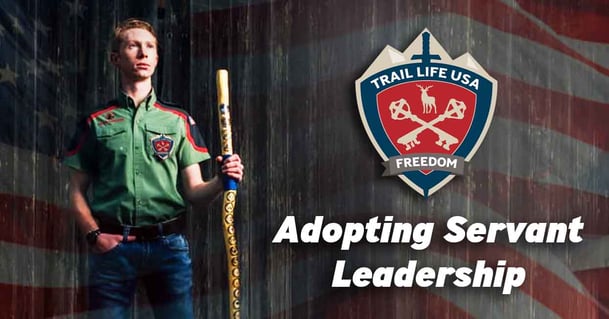 "It's not often you meet a 17-year old like Nick Grassie. He's a high school senior, and he's spending his free time building beds in order to help siblings entering the state foster care program stay together."1 Having been part of a broken and displaced home himself, his mission to build beds is quite personal.
MARK HANCOCK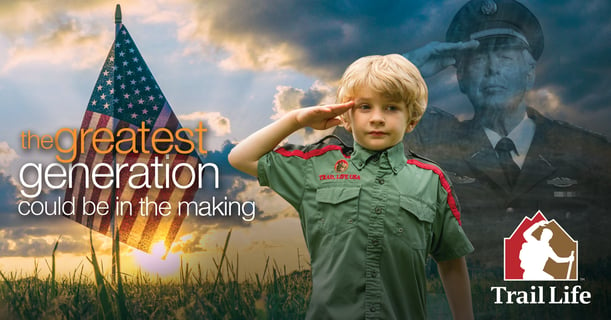 It has been said, "Difficult times make strong men." The present challenges facing our nation create a unique opportunity to cultivate the men of tomorrow. Will we grow men of character and courage who are competent to face the challenges of the future?
STAFF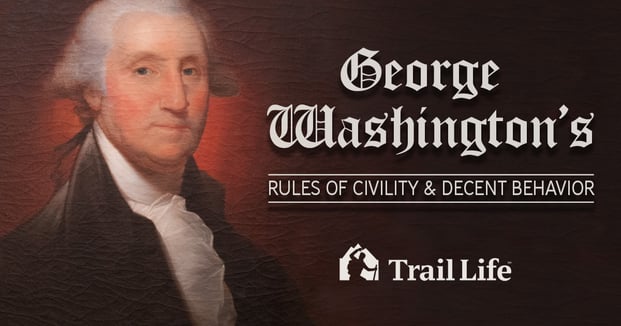 At the age of 16, George Washington inscribed the "110 Rules of Civility and Decent Behavior in Company and Conversation" outlining principles of courtesy, chivalry, and masculinity. Many of the principles are as relevant today as when then were when written over 270 years ago.
Remember these rules for training sons and share them with your trailmen. They make for some great qualities of a leader.